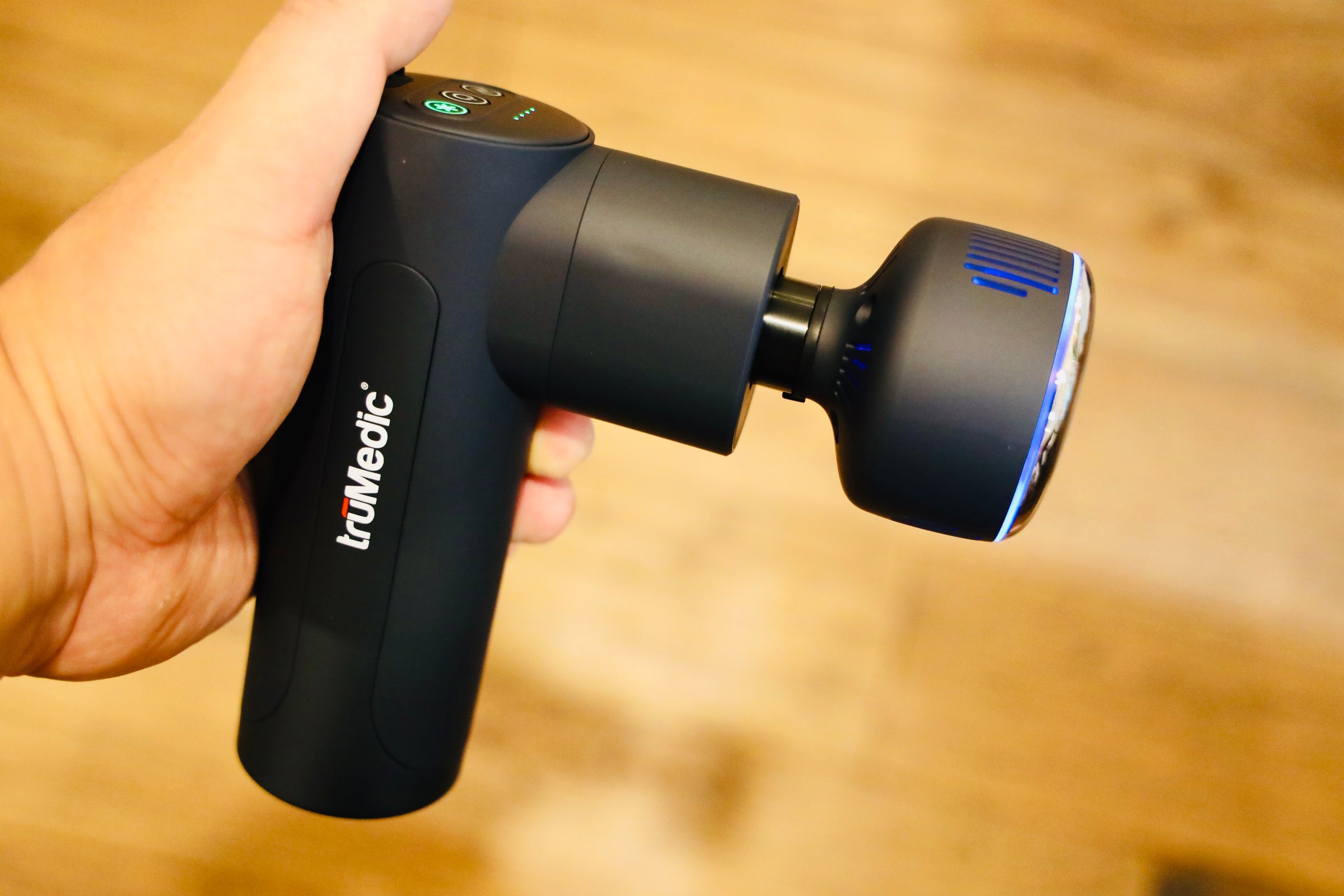 truRelief™ IMPACT Therapy™ Device THERMAL
Best massage gun on the market.
WORLD'S SMARTEST ADJUSTABLE DUMBBELL
NÜOBELL
NÜOBELL give you the convenience of all-in-one adjustable 5-80lb dumbbells that are easy to use and have superior durability thanks to its machined steel weight plates. This set of innovative dumbbells will quickly become your go to favorites.
★★★★★

Had a great experience ordering online. Called the store to confirm some details ahead of my purchase and received friendly and knowledgeable information. Once I placed my order online it was received in perfect shape just a few days later. Really happy with the service and experience. Thank you!

Anthony C.
★★★★★

Not enough stars to rate Fitness Casa! The dumbbells and stand I bought from them are of excellent quality and justify the price tags. Any business can sell you a great product, but it's the customer experience that makes all the difference. When I was shopping for the equipment on the web, Fitness Casa were the only ones that answered the phone when I called. The rep patiently answered my all my questions, listened and offered suggestions. He even went as far as to advise me of a similar product at a more cost effective price. No pressure just honest advice. But the reason why I'm taking the time to write a review is because of the unrelenting commitment to ensuring I was completely satisfied. Even though they used one of the largest shipping carriers to deliver the equipment to me, that carrier completely failed to deliver the packages in one delivery, but the driver of that company literally dropped and left the packages in the middle of my driveway while I wasn't home. Note: signature was required. After multiple calls and getting the run around by the carrier, I wasn't receiving the 2nd dumbbell. I had enough, so I wrote to Fitness Casa, and told them of my misfortune. Within minutes I get an email from Fitness Casa apologizing for the mistakes of a third party. They took ownership of the situation and contacted the carrier to fix the situation. I received the missing package the following day, but again, the driver left the package on my driveway- box completely opened with the product damaged and missing pieces. So again, I reached out to Fitness Casa. They apologized once more and said that they would take care of the situation with the other carrier and sent me a new replacement with another carrier. (Remember- the carrier is a huge and reputable company, so no fault of Fitness Casa for this situation.) I received the replacement the following day - in perfect condition! Fitness Casa reached out to me 2x after I received the package to make sure, everything was in order and to know if the products are meeting my intended purpose and satisfaction. Let's face it, customer service in general, is on the decline, BUT This is definitely not the case with Fitness Casa!!! They went above and beyond what was expected and they have won a client for life! Yes- this was a ridiculously long review, but they deserve the recognition because they could of said, ''well, not really our problem- you'll have to deal with the carrier…'' A++

Lorenzo D.
★★★★★

I purchased nuobells and stand and was shocked by the service I received. Excellent communication, answered all my questions thoroughly and promptly. I was confident in deciding to go with Fitness Casa and I didn't regret it. I received everything super fast as it was shipped out the same day! Only took a few days to receive here in Manitoba. And post delivery assisted me with a minor issue that has since been dealt with. Dumbbells are awesome, glad I decided to make the big purchase. Highly recommend this company.

Jeff G.